AP Dynamics Expanding to Latin America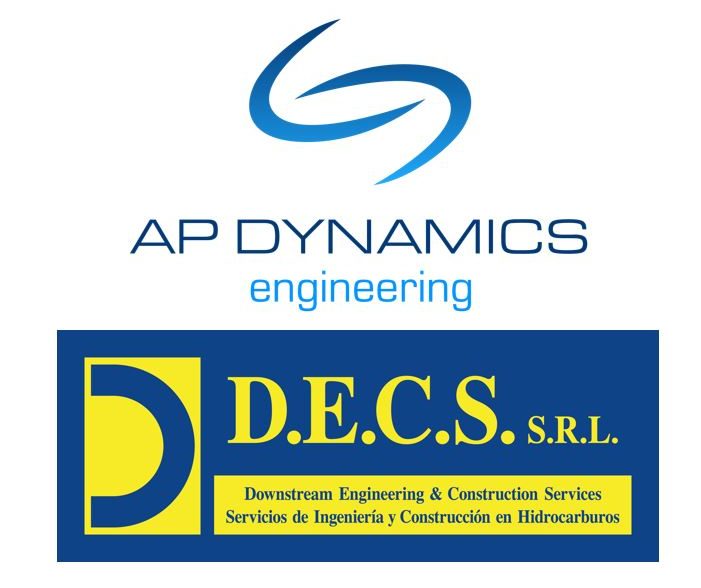 AP Dynamics is thrilled to announce a new strategic partnership with DECS SRL (https://decs-srl.net/)
AP Dynamics is an international engineering, procurement, and construction management company specializing in oil and gas projects with over 20 years of experience servicing clients in North America. As an integrated multi-discipline organization, AP Dynamics team is expert in all phases of project execution leveraging cutting-edge expertise in pipelines, compressor/pump stations design, field measurements and condition monitoring, advanced finite element analysis, and computational fluid dynamics (CFD) simulations.
DECS SRL is an engineering and construction service company assisting clients with basic and detailed engineering design services for process plants and refineries, transmission pipelines, pump & compressor stations, and refined liquid storage facilities. Over the last 15 years, DECS contributed to the design and construction of critical oil and gas infrastructure projects in South America.
A key objective of the partnership is to strengthen our support to the oil and gas industry across the Americas. This unique combination will provide local representations to clients in Latin America who rely on AP Dynamics' world-class expertise and services. Both AP Dynamics and DECS SRL are committed to deliver innovative, cost-effective, and reliable solutions with a relentless focus on customer satisfaction.