AP Dynamics has long in-depth experience with all types of compressor packages in design and diagnostics built in over twenty years of practice in the industry. We provide solutions ranging from small standard units to larger sophisticated packages.
Whether in the design stage, commissioning, or in-situ troubleshooting, AP Dynamics can assist in ensuring asset longevity and reliability.
Screw Compressors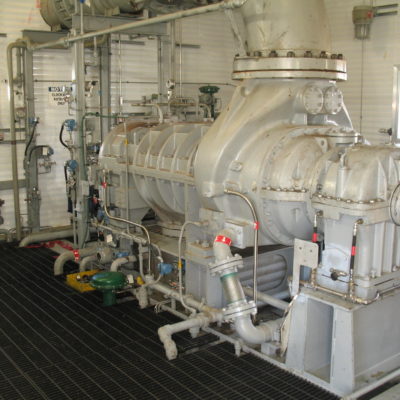 Reciprocating Compressors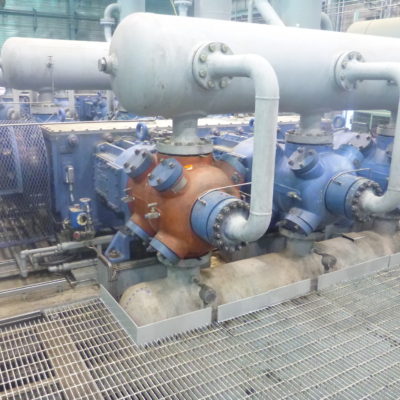 Centrifugal Compressors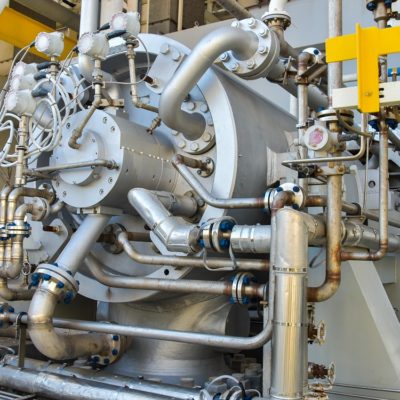 45mmscfd Sour Gas Plant Expansion
Project kick-off to start up was 15 months. A 3D laser scan of the site was captured and implemented into the design model. The brownfield project required integrating new equipment with existing infrastructure.  Our team of specialists provided all discipline engineering services and leveraged off our sub-contractor partnerships to deliver the project on budget ($27MM).
Project included:
2800HP compressor
10,000bbl/d condensate stabilization
400HP overheads compressor
E-House
Inlet separator
Dehydration
Custody transfer metering
Tank Farm w/ Pump Building
Flare stack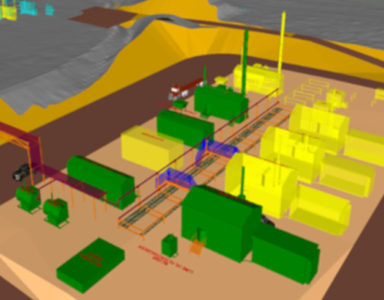 Torsional Vibration Measurement Survey
Torsional shaft encoder was installed.
Continuous data acquisition during varying operating conditions.
Torsional natural frequencies was correlated with vibration frequencies observed.
Results:
Elevated torsional vibration was identified to be excited by gas forces in the system.
Detailed , torsional analysis, and CFD studies were suggested to determine the root cause and provide recommendations.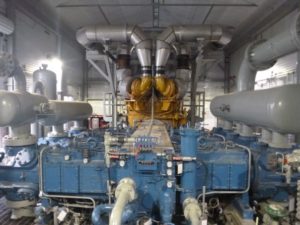 Compressor Package Vibration Survey and Skid Analysis
Unit would regularly shut down due to high vibration alarms.
Thorough baseline of the package was conducted, including Operating Deflection Shape (ODS) of the piles to understand foundation movement.
Skid and pile analysis was performed.
Results:
Elevated pile vibration was mitigated after pile ties were installed resulting from the skid and pile analysis.
Reduced vibration throughout package resulting in continuous and safe operation without high-vibration alarms shutting down the machine.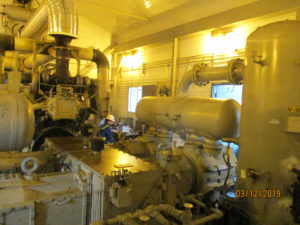 Screw Compressor Vibration Testing
Elevated vibration and noise levels throughout the package was noted after maintenance turnaround.
Field vibration and pulsation measurements were performed.
Pulsation measurements were taken across the stages and the measured frequencies of pulsation forces matched the frequencies of elevated vibrations.
Results:
Field measurements found that pulsations were above guideline.
An acoustic design analysis was recommended to reduce fatigue failures from vibration.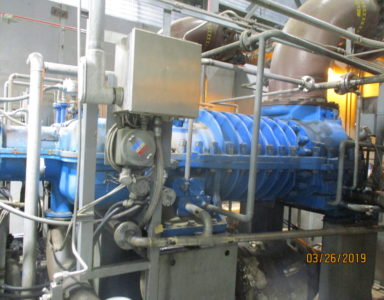 Root Cause Investigation
Flow induced vibration prevented the client from operating multiple compressor stations of similar design.
Detailed acoustical, structural, and CFD studies were required to determine the root cause and provide recommendations.
The client spent over $10M to mitigate the vibration issue in the field.
Results:
Cost: Allowed the client to meet the in-service date.
Integrity and Safety: Performing dynamic analysis at the design stage eliminates such problems from occurring in the field.