AP Dynamics can help with the full design and assessment of piping infrastructures, ensuring long-term unhindered operation.
Off-skid pipe racks
Example of a plant that has 11 compressors in parallel as well as additional process skids connected.
Completed both the dynamic and static pipe stress analysis.
Ensured the entire rack was suitable to withstand the required loads.
57,000 combinations of operating conditions were assessed.
Results:
One comprehensive model significantly reduced the design iterations and the associated costs.
Integrity & Safety: Operate safely without restriction in compressor run speed.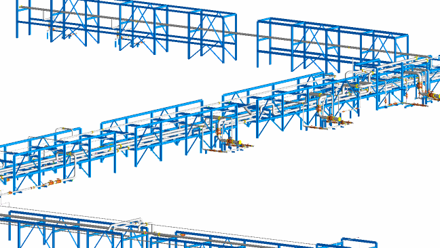 Flow Induced Vibration on High Flow Centrifugal Compressor Station
Analysis kept separation margins between acoustical and mechanical modes as large as possible.
Piping vibration was assessed with FIV pulsation point sources.
Results:
Integrity: Mitigated vibration risks and potential costly failure during operation.
Safety: Avoided possible failure of small bore piping.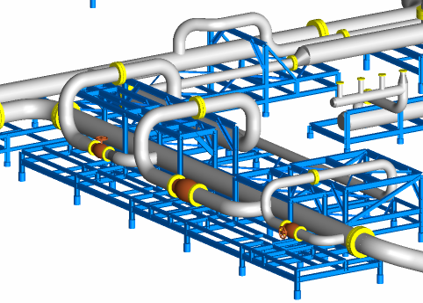 Pipe Rack Analysis
Work together closely with piping design and civil engineers to ensure a safe and reliable design.
Localized stress analysis performed for large bore lines.
Results:
Integrity & Safety: Code compliant analysis.
Reliability: Operates safely.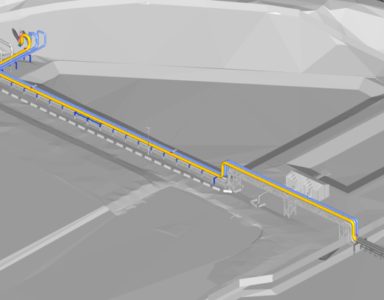 Fractionation Plant Piping Analysis
Stress analysis of new facility.
New design of the system for sustained, thermal and environmental loads.
Challenges include design of new piping in a way that it works with the existing system.
Results:
Integrity and Safety: Eliminated design weaknesses that could result in costly down time and major safety risks.
Cost: Optimised design that reduced number of required supports.