Having your well pad facilities operate reliably is essential to increasing productivity and reducing the likelihood of downtime caused by equipment failures. Reliable equipment is also key in maintaining safety on site. AP Dynamics has the capabilities and know-how to help you maintain quality of service and project efficiency with your tools.
Well Pad Design
Our team of specialists has been engineering and designing well pads for several clients. Over the past 2 years we have been going through a continuous improvement cycle to support clients competitiveness. These improvements involving all stakeholders have resulted in reduce equipment requirements, better utilization, operability, and reduction in total capital expenditures.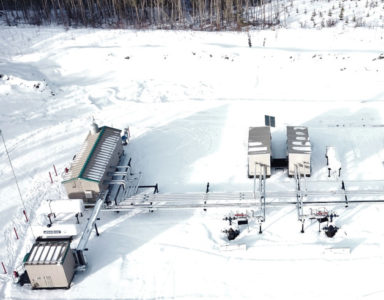 Vibration Analysis on Coiled Tubing Equipment
Client had number of failures on the motors and gearboxes of their coiled tubing injector head during operation.
Vibration measurements included 31 locations on the injector and associated equipment, and pulsation measurements on the coiled tubring string.
Results:
Integrity and Safety: Mitigation of vibration risks and potential costly failure during operation.
Quality Standard: Satisfied client with high technical expectations.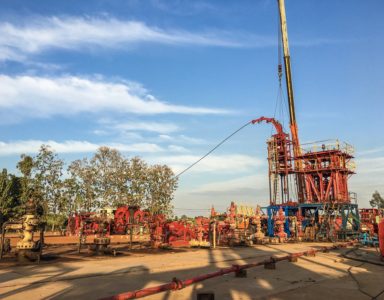 Drilling Optimization
Detailed computational fluid dynamic analysis was performed to determine optimal flow circulation.
Complex flow behaviour.
Results:
Improved mud recirculation through drilling bit design optimization.