AP Dynamics provides a complete range of Services to the Mining Sector whether it be for vibration field measurement and troubleshooting, root cause failure investigation, integrity, remaining life assessment, machinery parts design or new construction.
Our highly skilled engineers allow for solutions to understand and to predict the physical behavior of complex systems. We offer high quality, cost-effective and client-oriented project services using proven state-of-the-art Testing Equipment and Simulation techniques.
This is achieved thanks to our experienced engineers specializing in the latest technologies.
Dynamic Foundation Analysis of Mine Ventilation System
The purpose of the analysis was to determine the expected vibration levels of the ventilation fan while in service.
Modal Frequency Analysis using finite element model
Harmonic Force Response Analysis
Static Thrust Force Analysis
Pile Force Analysis
Results:
Performing dynamic analysis at the design stage eliminates potential costly failure and safety risks during operation.
Modification of the foundation design was recommended to reduce vibration levels.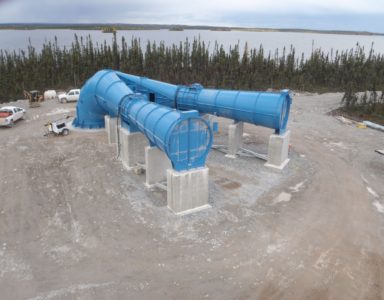 Potash Miner Gearbox and Rotor  – Stress Analysis
The displacements and stresses for each load case were analyzed, in order to gain an understanding of the behaviour of the gearbox under operating loads.
Based on operating loads which were obtained from a field study on a similar mining machine, the loads on the gearbox housing during various modes of operation were calculated and applied to the FEA model.
Results:
The overall stress levels on the gearbox were within reasonable operating levels, compared to the gearbox material strengths. However, some areas were identified which may be more susceptible to fatigue failure.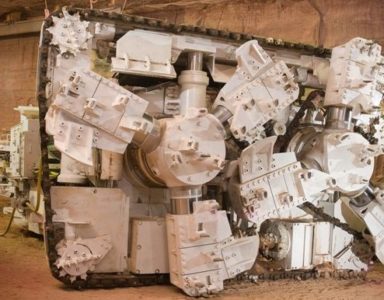 Vibration measurement on cage hoist
16 vibration locations were acquired on stationary equipment such as the pillow blocks and structure and 4 triaxial vibration data loggers were used on the moving parts such as tensioning sheaves.
Mechanical resonance was identified to be the issue.
Results:
Integrity and Safety: Mitigation of vibration on the system to avoid failure and downtime.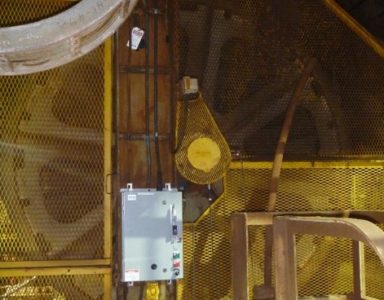 Dynamic torque measurement on input shaft of miner
The main objective of the testing was determined the power and torque transmission and distribution from the motors to the cutting shafts for various cutting sequences.
Strain gauges were placed in a full bridge configuration to measure torsional strain on the shafts where torque measurements were desired. A wireless transmitter was required to be placed on each shaft in order to power and transmit the strain from the rotating shafts to a stationary base station that would record the measurements.
Results:
Quality Standard: Satisfied client high technical expectations.