AP Dynamics' advanced simulation techniques along with state-of-the-art field measurement equipment allows for dependable assessments of any fan system. Our capabilities range from in-situ balancing and troubleshooting, to complex simulations to find flow related issues.
Onsite Fan Balancing and Analysis on Distillery Facility Dry House Fans
Balanced the fan using one plane balance method to reduce vibration.
Monitored vibration condition on shaft bearings.
Inspected the fan while it was down.
Performed a final check of fan vibration with maximum air flow.
Results:
The roller bearings could have been damaged due to the excessive unbalanced forces.
Field balancing significantly reduced the fan vibration to an acceptable level.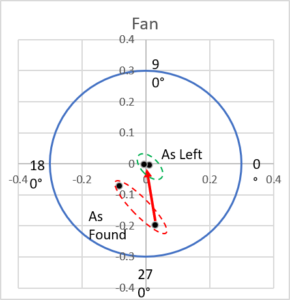 Fan Ducting Stress Analysis
Stresses on the discharge ducting and its supporting structure were calculated to propose solutions for the problem of flange bolt failures.
The studies were performed in accordance with the ASME B 31.3 code.
Analysis results suggested to remove bolted flanges and weld the duct sections with full penetration welds increasing the bolt strength and reassembling the expansion joint on the vertical run to make it fully functional.
Results:
Integrity: several alternative bolting arrangements were recommended.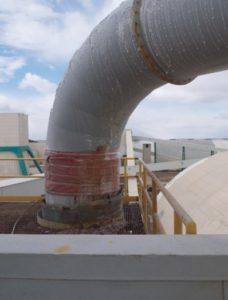 Fan Operating Beyond Nameplates Analysis
Client needed to operate the air blower of a boiler above the rated speed and commissioned AP Dynamics to analyze the effect of increasing the fan speed.
Rotordynamic, torsional analyses and Finite Element Analysis (FEA) were performed to determine whether critical speeds were identified within the range of a possible speed increase.
A baseline field vibration and torsional survey was also conducted to provide a basis for the current operation of the fan.
Results:
Integrity: the study confirmed that the fan speed can be increased safely to meet the new production target.
Quality: Satisfied client with high technical expectations and short deadlines.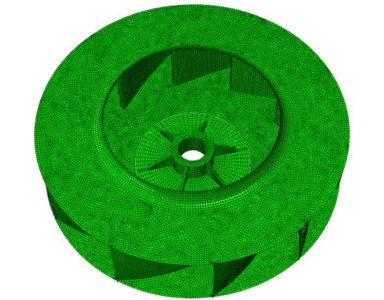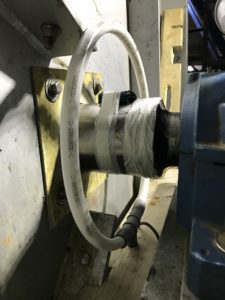 Vibration Analysis of  Mining Fans
Identified current and potential problem areas on fans, motors, as well as motor bases such as:
– Fan supporting structure resonance
– Improper fan impeller installed
– Weak motor base
Recommendations were proposed to mitigate the problems resulting from the vibrations.
Results:
Integrity and Safety: Mitigated vibration risks and potential costly failure during operation major safety risks.