AP DYNAMICS provides a complete range of services related to the analysis, design and operation of Steam Generators. We offer high quality, cost-effective and client-oriented project services using proven state-of-the-art simulation techniques.
This is achieved thanks to our experienced engineers understanding of equipment physical behavior and their specialization in the latest numerical simulation and measurement technologies to create a digital twin of your equipment.
Relevant projects:
Full Structural Evaluation
Comprehensive Vibration Testing
Thermographic Survey
Conjugated Combustion and Steam Generation
NOx Emission Study
Burner Tip Vibration Analysis
Steam Erosion Research and Modeling
Elbow Erosion and Combustion Assessment of Nozzles
Full Design Review
RCFA of Tubesheet
Process CFD and Heat transfer Analysis
Development of Structural Inspection Guidelines
Thermography and Vibration Surveys of Steam Generators
Thermographic and vibration surveys of 49 separate OTSGs located throughout 12 different sites.
Reported thermal anomalies with associated recommendations based on three different criteria, Delta-t, maximum temperature for refractory inspection, and AP Dynamics guideline of temperature and vibration for structural integrity problems.
Results:
Integrity and Safety: Maintain safe operation and prevented breakdown and stoppage of production.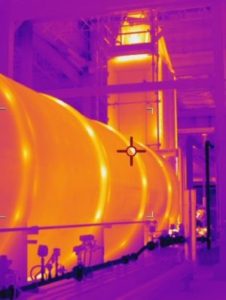 Fitness For Service
AP Dynamics was commissioned to generate a stress and vibration guideline for the Once-Through-Steam-Generators.
Finite element analysis was performed to estimate the allowable temperature and vibration at specified locations on the structure.
Results:
Quality Standard: The guidelines was used by client as the basis for the API 580 Risk Based Inspection guideline for these OTSGs.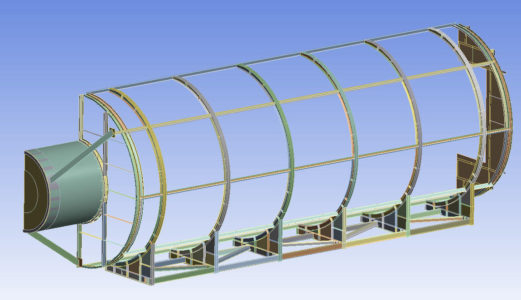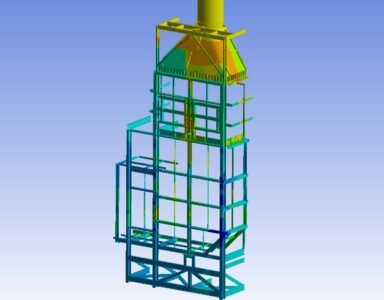 Digital Twin
A detailed digital twin model was created from drawings and field data.
Digital twin model to facilitate decisions – achieve top notch OTSG performance:
Failure avoidance and investigations.
GHG reductions:
More kg steam /unit:

More throughput meeting NOx limits.
Less erosion, corrosion, fouling.